Shiitake Mushroom Workshop
Saturday, December 2, 2017  (

9:00 a.m. to 12 noon)
Registration Fee – $35
This hands-on workshop teaches the basics of shiitake mushroom backyard cultivation. We will cover everything you need to know to grow these delicious mushrooms, including information on the different varieties, the best growing medium, equipment you need, how to inoculate logs, maintaining your logs, and harvesting. You will get to prepare and inoculate logs, and each participant will leave with a fully inoculated log at the end of the workshop.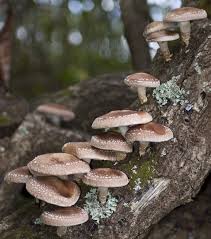 Space is limited to 20 participants
Pre-registration and payment is required by November 17,2017. 
Click HERE for the registration form. Please email cynthia.gustashaw@gastongov.com if you have questions.