2019 Extension Master Gardener (EMG) Volunteer Course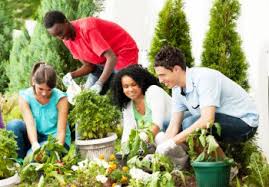 Interested in learning more about gardening? Volunteering in your community? The Extension Master Gardener℠ volunteer program may be just what you're looking for!
Click here to read more:  Master Gardener volunteers of Gaston County Brochure
Classes meet Tuesdays and Thursdays from 9 a.m.–noon, beginning February 14, 2019, and ending April 9, 2019. The cost of the course is $55. Classes are held at the Citizen's Resource Center in Dallas.
Complete the application on-line at:  On-line Master Gardener Application.
or Print and mail application:  Master Gardener Volunteer Application
Once you have been accepted into the program you can make your payment here.