2019 Extension Master Gardener (EMG) Volunteer Course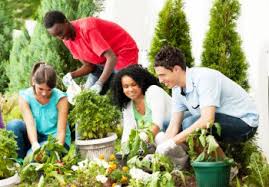 Interested in learning more about gardening? Volunteering in your community? The Extension Master Gardener℠ volunteer program may be just what you're looking for!
Click here to read more:  Master Gardener volunteers of Gaston County Brochure
Classes meet Tuesdays and Thursdays from 9 a.m.–noon. Classes are held at the Citizen's Resource Center in Dallas. If you are interested you can submit an application to be held on file until the 2020 class is scheduled. The dates of the 2020 class will be available in January 2020.
Complete the application on-line at:  On-line Master Gardener Application.
or Print and mail application:  Master Gardener Volunteer Application
Once you have been accepted into the program you can make your payment here.