About Somethin' Pumpkin
Saturday, October 13, 2018
Over the past several years, Somethin' Pumpkin has become a family-centered event which carries on not only the skill of cooking, but also the enjoyment of preparing food with family and friends.
Somethin' Pumpkin is a cooking contest, pumpkin decorating contest, and festival designed by NC Cooperative Extension as part of Cotton Ginning Days. From growing and cooking with pumpkin, activities encourage families to connect with local agriculture, as well as community resources.
The contest includes six categories – main dish, desserts, miscellaneous, homegrown, youth:  ages 8-12, and youth:  ages 13-18. Entries are judged and displayed as part of Cotton Ginning Days. Cash prizes are awarded for first, second, and third place in each category, as well as a grand prize winner.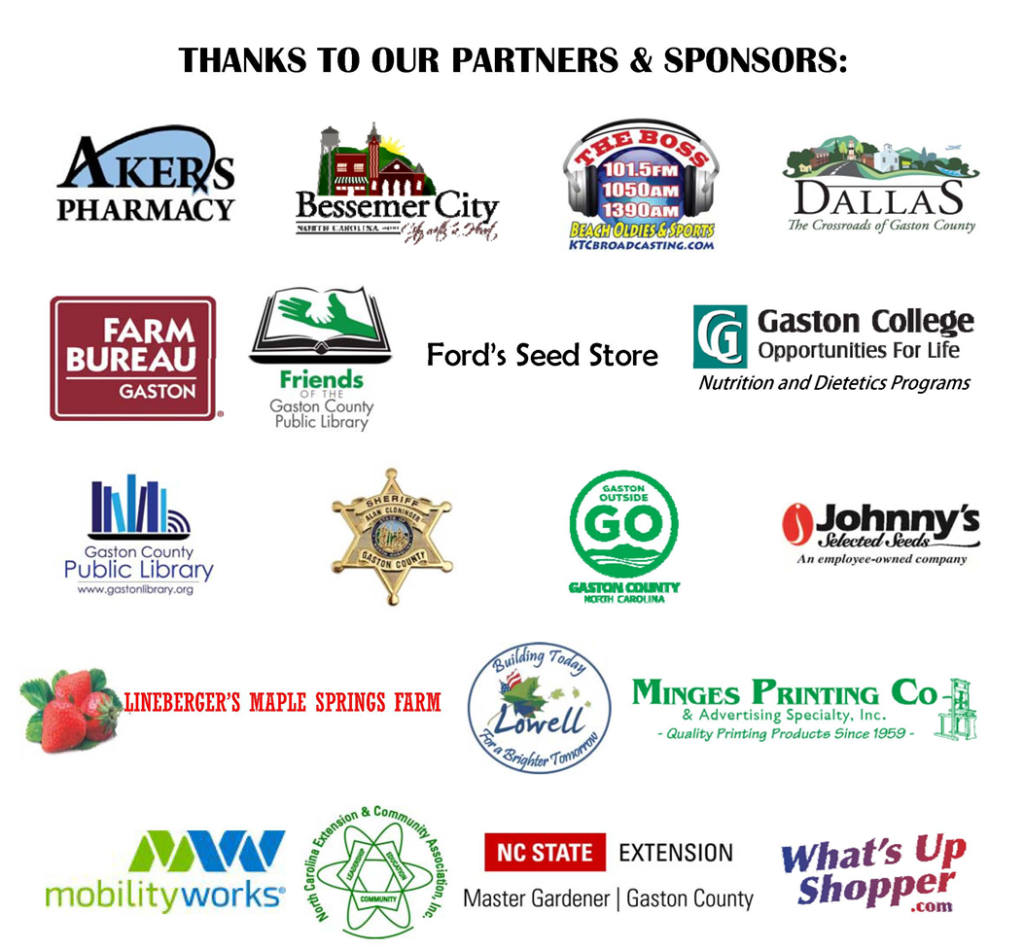 2018 HAPPENINGS
Congratulations to all participants of the 2018 Cooking Contest! With over 50 IMPRESSIVE pumpkin dishes, our judges had a very difficult time in selecting winners…but enjoyed every bite!
See our full photo album on Facebook:  @GastonExtensionHealthyLiving
Somethin' Pumpkin 2018 Recipe Collection
2018 Contest Winners
Overall Grand Prize Winner: Cassandra Evans – Stuffed Pork with Pumpkin & Blue Cheese
Dessert Category:
1st place:  Betty Jones – Mini Ginger-Pumpkin Cheesecakes
2nd place:  Lucinda Thornburg – Pumpkin Spice Bundt Cake
3rd place:  Cassandra Evans – Pumpkin Cake Cheesecake with Pecan Caramel Drizzle
Main Dish:
1st place:  Aaron Hines – Pumpkin Ravioli with Brown-Butter & Sage Sauce
2nd place:  Debra Clancy – Harvest Pumpkin Tacos with Lime Crema
3rd place:  Janet Bowen – Pumpkin Mac & Cheese
Miscellaneous :
1st place:  Audrey Hunt – Slow Cooker Pumpkin Butter
2nd place:  Don Keller – Pumpkin Poppers with BBQ Sauce
3rd place:  Cassandra Evans – Fall Pumpkin "Fatbread"
Homegrown:
1st place:  Sarah Scism – Pumpkin Casserole
2nd place: Adrienne Jones – Pumpkin Caramel Swirled Cheesecake
3rd place: Addison Brown – Pumpkin Cheesecake Sundaes
Youth:  Ages 8 – 12:
1st place:  Payton Lenox – Pumpkin Cake with Maple Pecan Frosting
2nd place:   Alaina Renn – Pumpkin Cheesecake Bars
3rd place:  Rylee Crocker – Pumpkin Bundt Cake
Youth:  Ages 13-18:
1st place:  Caroline Ivester – Pumpkin Spice Cupcakes
2nd place:  Faith Waelz – Low Carb Pumpkin Mousse
3rd place:  East Gaston High School Food & Nutrition II Students – Group #4:  Kourtney Beatty, Marissa Beatty, Brittany Hudspeth, Sierra Lineberger, Austin McLeroy, Steven Silva, and Logan Singleton – Pumpkin Brownies