Annual Somethin' Pumpkin Festival Planned for 2021
Find this page at:
go.ncsu.edu/readext?445882
Save the Date:  Saturday, October 23, 2021
Plans are underway for the seventh year of Somethin' Pumpkin – details coming soon! For further information contact Linda J. Minges  or call 704.922.2127. 

Saturday, October 3, 2020
From a cooking contest to our pumpkin decorating contest, this annual event is all about "somethin' pumpkin" and includes activities for the whole family. Activities encourage individuals to connect not only with each other, but with their community through local agriculture and community programs.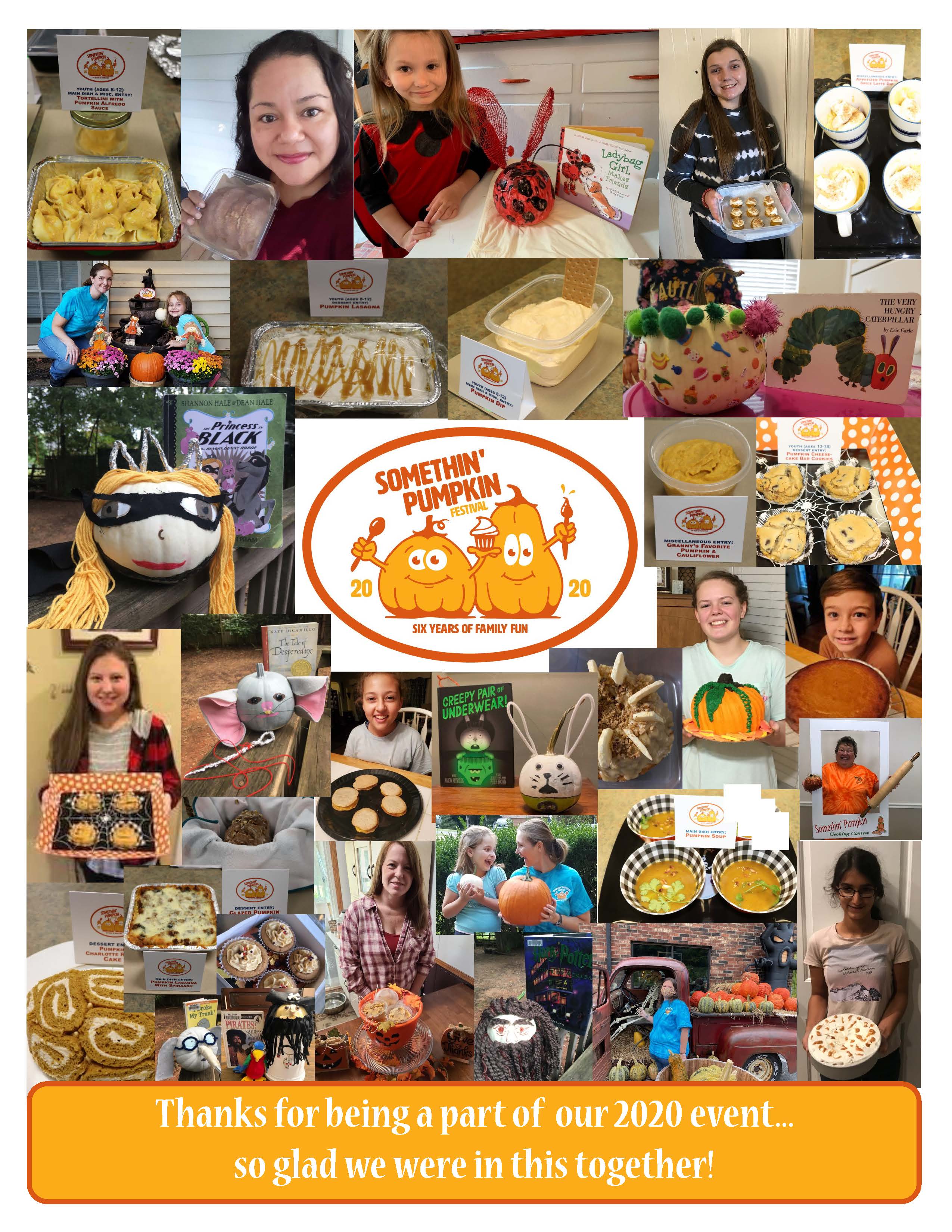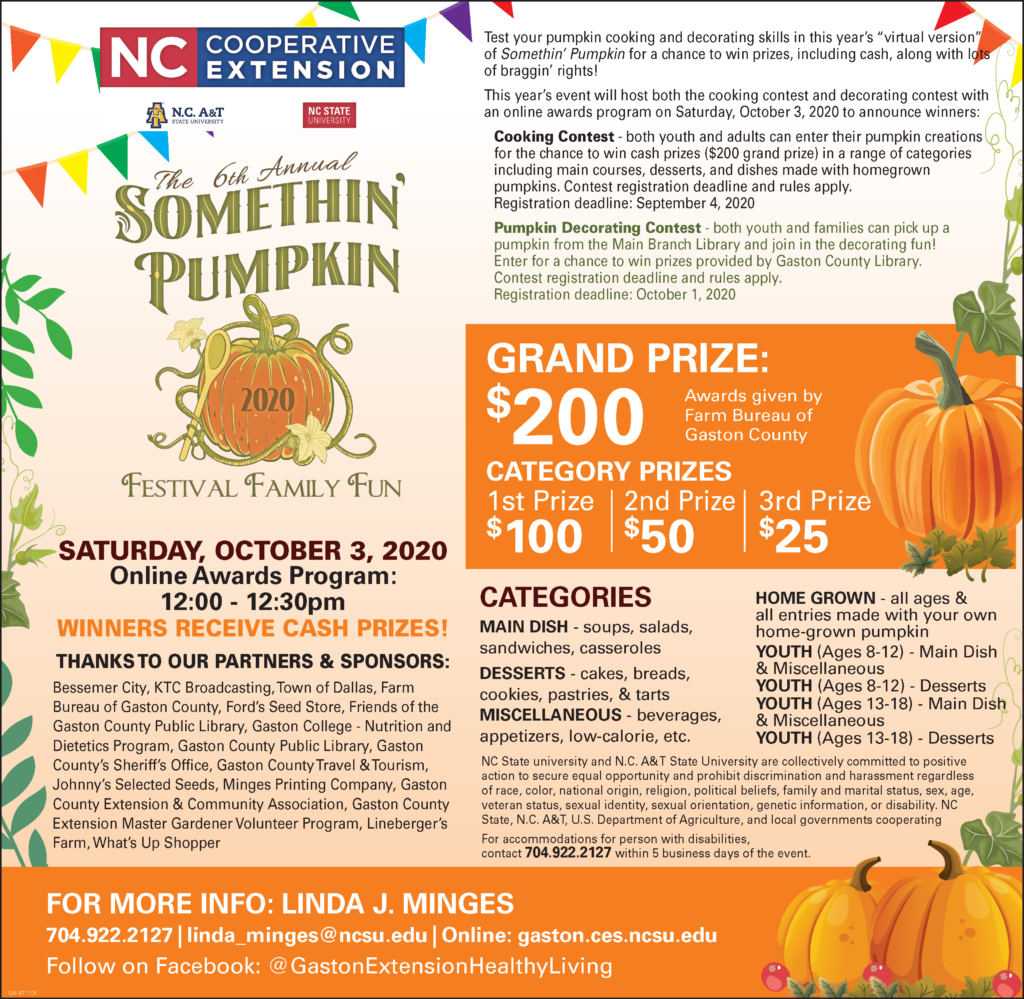 Somethin' Pumpkin in the News
Thanks to our local media that helped promote this year's event – we appreciate your support!
Gaston Alive: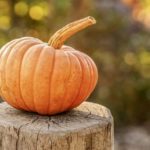 Gaston Gazette's Piedmont Now Magazine: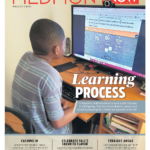 KTC Broadcasting's Community Spotlight: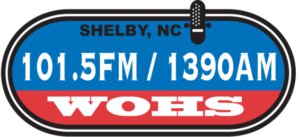 Wilson's World from WCCB-TV: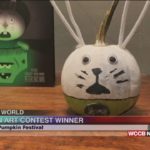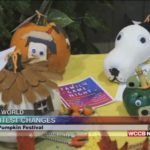 2020 Winners Announced:  Cooking & Decorating Contests
Cooking Contest Winners
Congratulations to all Cooking Contest winners – with over 40 IMPRESSIVE pumpkin dishes, our judges had a very difficult time in selecting winners…but enjoyed every bite!
Access the 2020 Somethin' Pumpkin Contestant Recipe Booklet
Youth and adults participated in the contest, which included a wide variety of creative and delicious foods. Eight contest categories included: 1) Main Dish, 2) Desserts, 3) Miscellaneous, 4) Home Grown, 5) Youth (ages 8-12):  Main Dish & Miscellaneous, 6) Youth: Ages 8-12 – Desserts, 7) Youth:  Ages 13-18:  Main Dish & Miscellaneous, and 8) Youth:  Ages 13-18:  Desserts.
Through the sponsorship of the Gaston County Farm Bureau prizes were awarded in each category: first place – $100, second place – $50, and third place – $25. A grand prize of $200 was awarded to the overall contest winner. Congratulations to all contest winners including:
Grand Prize Winner
Pumpkin Lasagna – submitted by Lila St. Romain of Gastonia, NC. Special recognition goes to Miss St. Romain, who was a youth contestant in the Youth (Ages 8-12) categories.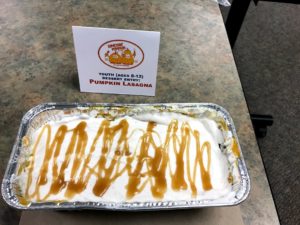 Main Dish Category Winners
1st Place:  Pumpkin Lasagna with Spinach – submitted by Jamie Smith of Lincolnton, NC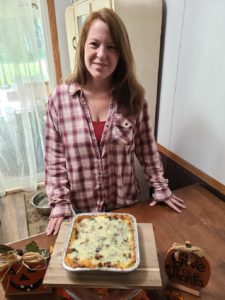 2nd Place: Pumpkin Soup – submitted by Christopher Smith of Mooresville, NC

3rd Place: Pumpkin Potato Corn Chowder– submitted by Sandra Long of Gastonia, NC
Dessert Category Winners
1st Place:  Pumpkin Pie Ice Cream with Bourbon & Spice Praline Pecans – submitted by Jamie Smith of Lincolnton, NC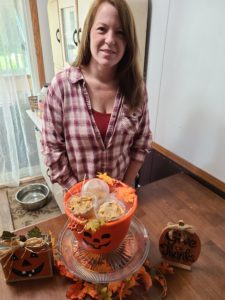 2nd Place:  Pumpkin Mousse in a Cup – submitted by Deborah Mayfield of Shelby, NC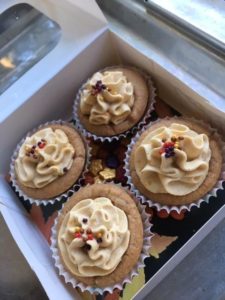 3rd Place:  Pumpkin & Dulce De Leche – submitted by Maria Canseco of Gastonia, NC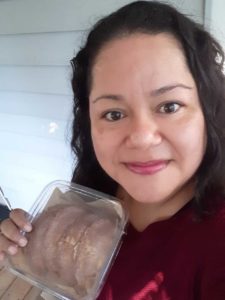 Miscellaneous Category Winners
1st Place:  Comfort Pumpkin Drink – submitted by Ann Helms of Gastonia, NC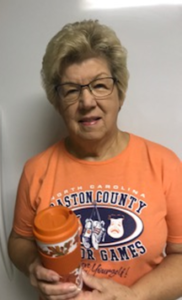 2nd Place:  Pumpkin Spice Latte Dip – submitted by Christopher Smith of Mooresville, NC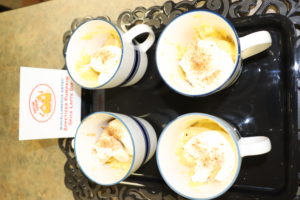 3rd Place:  Vegan Pumpkin Morning Glory Muffin – submitted by Jamie Smith of Lincolnton, NC
Youth: 8-12 Main Dish & Miscellaneous Winners
1st Place:  Pumpkin Dip – submitted by Shannah Spargo of Aiken, SC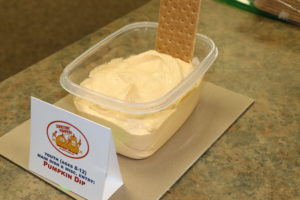 2nd Place:  Tortellini with Pumpkin Alfredo Sauce – submitted by Kordak Genovese of Gastonia, NC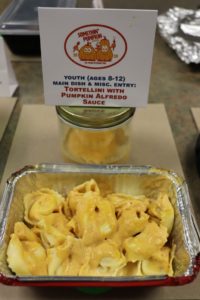 Youth (Ages 8-12):  Dessert Category Winners
1st Place:  Pumpkin Everything Cake – submitted by Shannah Spargo of Aiken, SC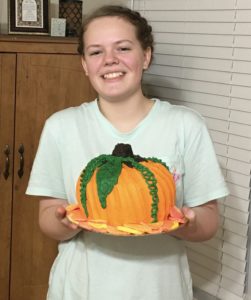 2nd Place:  Chocolate Pumpkin Truffles – submitted by Therese Eitzenberger of Charlotte, NC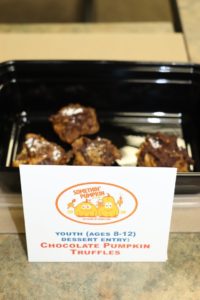 3rd Place:  Peanut Butter Pumpkin Fudge – submitted by Kordak Genovese of Gastonia, NC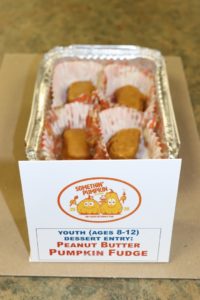 Youth (Ages 13-18):  Dessert Winners
1st Place:  Pumpkin Cheesecake Cookie Bars – submitted by Kelli McGuire of Maiden, NC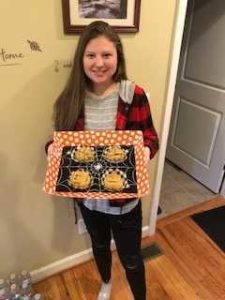 2nd Place:  White Chocolate Pumpkin Truffles – submitted by Addison Brown of Lincolnton, NC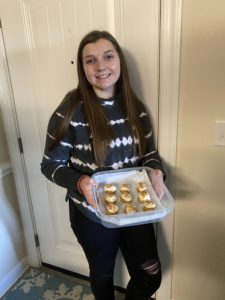 3rd Place: Best Pumpkin Spice Blondies – submitted by Bronwen St. Romain of Gastonia, NC – Photo currently not available
Home Grown Category Winners
1st Place:  Pumpkin Chocolate Chip Bread – submitted by Linda Carpenter of Shelby, NC
2nd Place:  Pumpkin Butter Pound Cake with Caramel Frosting – submitted by Adrienne Jones of Lincolnton, NC
3rd Place: Baked Pumpkin Donut Holes – submitted by Addison Brown of Lincolnton, NC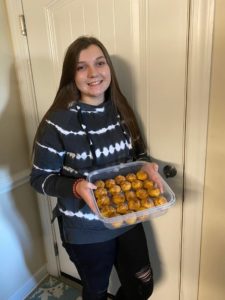 Pumpkin Decorating Contest
There were over 18 entries in Gaston County Public Library's annual Pumpkin Decorating Contest. Participants were asked to decorate small pumpkins based on their favorite characters and themes. Three winners were announced at Somethin' Pumpkin:
Kindergarten – 2nd Grade Category: Creepy Pair of Underwear – submitted by Rhett Edwards
3rd-5th Grade Category : The Princess in Black – submitted by Katriel Jackson
First Place, Family: The Very Hungry Caterpillar – submitted by Rory Felton & Family
First Place, Teen/Adult: The Tale of Despereaux – submitted by Iliyana Jackson